SUBTITLE: WHERE CINEMA SPEAKS ONE LANGUAGE.
NOVEMBER 24TH SEES THE RETURN OF IRELAND'S ONLY FILM FESTIVAL OF POPULAR SUBTITLED EUROPEAN FILMS – AND A ROLL CALL OF FILMMAKERS AND STARS, CELEBRATED ON SUNDAY NIGHT AT THE ANGELA AWARDS, HOSTED BY PAULINE MCLYNN.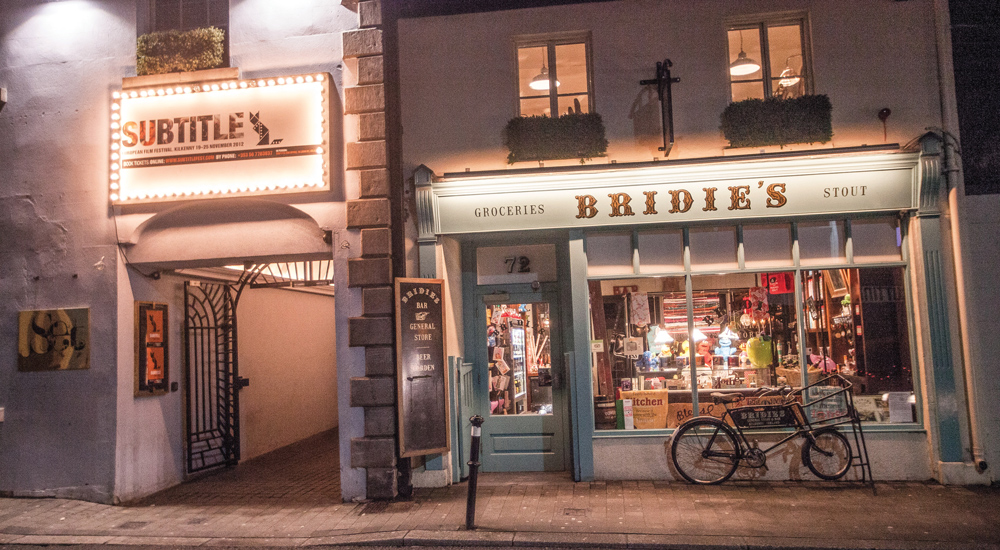 The SUBTITLE European Film Festival provides a unique opportunity to catch some of the most popular European films that rarely show up at the multiplex. And a chance to meet its filmmakers and stars. If you're looking for provocative, funny, accessible and smart European films, then SUBTITLE is for you!
Taking a span of ten years, this festival brings together a selection of European films that invites you to see cinema in a whole new way. Many of the films in the 2014 SUBTITLE programme have never been screened theatrically in Ireland and there's a fair number of Irish festival premieres in there too; and finally, there's a number of outstanding recent releases for those of you who've thought: "I wish I'd seen that" when they played the cinemas earlier in the year.
For the 2014 edition, we have a terrific collection of thrillers, dramas and comedies from Denmark, Sweden, Norway, Iceland, Finland, Germany, Belgium, France, Spain, Poland, Romania, Italy, Russia and Ukraine. We are very excited about the mix of movies available and we are confident that there's something on offer for all tastes.
SUBTITLE's inaugural festival was held in November 2012 and was a huge success. It showcased some of the finest films and most talented filmmakers from across Europe and used Kilkenny city as its impressive backdrop. It closed on the Sunday evening with the inaugural Angela European Film Awards, where European talent across disciplines was celebrated – from actors, directors and composers to production designers, casting directors and beyond.
This year we will again be joined by leading acting and filmmaking talent from all over Europe who will visit Kilkenny for their screenings and to celebrate the third Angela European Film Awards on Sunday 30th November.
So join us this November. Come and see the films, meet the makers and savour the talent!
SUBTITLE. TALENT WRITTEN RIGHT THERE ON THE SCREEN.